STRICTLY STRENGTH (Coed)
We keep things simple, not easy. We utilize the tried and true methods of strength development while also improving your ability to perform extended periods of work. Through the hard work you put in each day, you will also build and reinforce the psychological components that lead to true mental toughness. All of this allows you to be better able to handle the challenges your life throws at you.
Strictly Strength is an inclusive program that can be for everyone, regardless of experience or fitness level.
1. Quality movement is paramount.
2. We do not specialize but rather work to become well-rounded in all areas.
3. We foster a fun, supportive environment that provides much more than just a workout - You become a part of our outstanding community.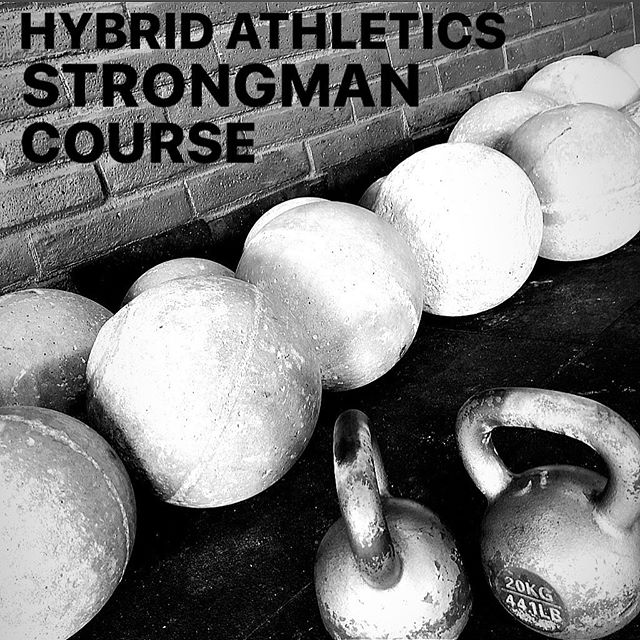 PLEASE CONSIDER ••• One of the biggest exclusionary factors in regards to Strongman is how it appears from the outside looking in. It seems like an act of barbarism that requires immortal strength. ••• Well, this is true...sort of. To be honest the men and women at the very pinnacle of the sport do possess strength that many mere mortals can't fathom. And, in order to do some of these feats of strength, they much flip a switch and turn into something many "Average Joes" find extreme, barbaric and often off-putting. ••• BUT! If we take a bigger view and a closer look at the actual *movements* of Strongman, we find that the Average Joe is EXACTLY who needs it most! The practicality of these movements is undeniable - we literally use them every single day in differing degrees. ••• Now consider what doors would open up if you understood how to implement these movements into your training routine? I think it's safe to say that you would add immense. Improved durability, strength, and mental toughness all wrapped up in a package of FUN?! Does it get better? ••• Look, you can probably watch a YouTube video and scratch the surface, but at this weekend's (10/19/19) @hybridseminars Strongman Course, we are going all-in. Learn the proper way to perform, instruct and implement these highly effective techniques in a FUN and action-packed day. ••• Registration link in profile. Drop any questions in the comments below. . . . . . . . #tcs #traviscountystrength #LIFT #LIFT4women #strengthtraining #strengthandconditioning #strongman #gym #squats #austin #atx #simplenoteasy #leadfromthefront #totallysatisfied #hybridathletics #hybridseminar #strongmancourse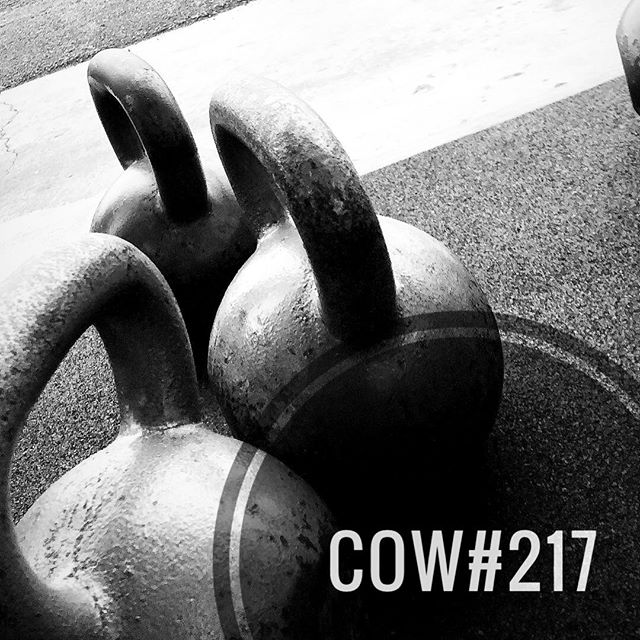 COW#217 ••• This one is going to be pretty simple. I'm also going to give you 3 different time domains to choose from. You can go for 10, 15 or 20mins of the following: ••• EMOMx______mins: -4 Sprawls -4 Dual KB Cleans -4 Dual KB Front Squats -4 Alt. KB Piston Push Press ••• Choose a moderate set of KBs that allow you to move through the set with efficiency. Remember, you choose how long you go, but a word to the wise: Pick your time domain before starting and stick with it. This workout sneaks up on you and will have you second guessing your decision. ••• Swipe to check out the video demo. If you still have questions, drop them below. Have fun! . . . . . . . #tcs #traviscountystrength #LIFT #LIFT4women #strengthtraining #strengthandconditioning #strongman #gym #squats #austin #atx #simplenoteasy #leadfromthefront #totallysatisfied #cow #kettlebellworkout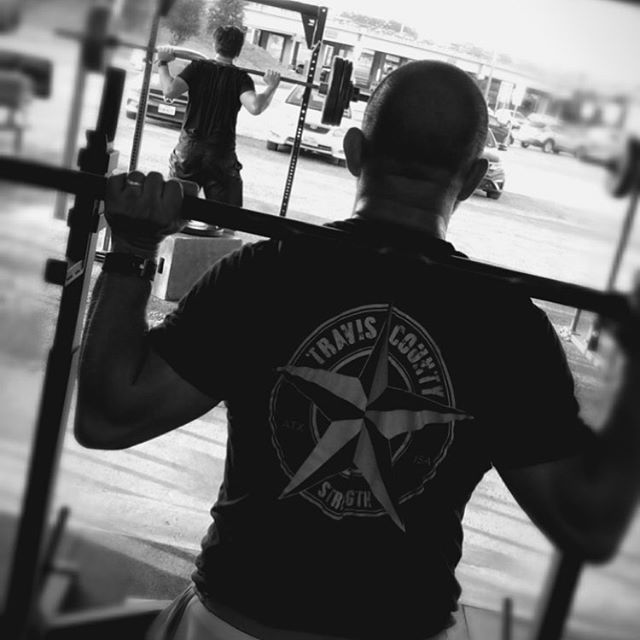 Today is World Mental Health Day ••• I'm not a doc. Let's just get that out of the way right off the bat. In no way is what I'm about to say medical advice. ••• Movement is medicine. Whether it's a squat, a push-up, a sled push or a casual walk. All movement has a positive effect on our mental health. One of the fastest ways to change your state is to change your physiology (read: GET MOVING!) ••• Getting moving can sometimes seem like an insurmountable task, but if you focus on the inevitable plus-side rather than the old, tired, used up justifications for not doing something, you will find a positive momentum that carries you through your day. ••• So, to anyone out there that needs to hear this, please, go for a 10min walk. Do some jumping jacks, sit down and stand up out of a chair 10x. Whatever. Move your body and treat yourself to a win today. . . . . . . . #tcs #traviscountystrength #LIFT #LIFT4women #strengthtraining #strengthandconditioning #strongman #gym #squats #austin #atx #simplenoteasy #leadfromthefront #totallysatisfied #worldmentalhealthday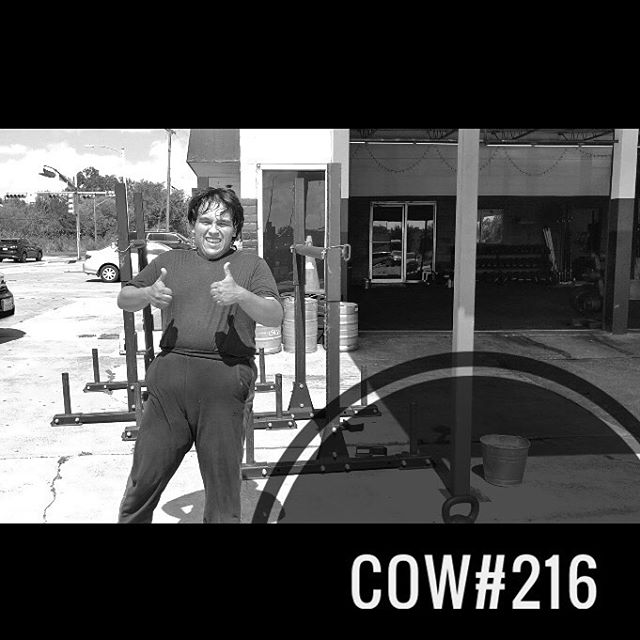 COW#216(watch Juan's effort!) ••• This is Juan. Juan is new to TCS. He's about 10 sessions in at this point and he has already proven himself to be a major value add to our community. ••• He works hard. He's coachable. He supports others in class. And he's always smiling. ••• After checking out this week's #COW, please be sure to watch Juan's demo of the superset I have for y'all. I want y'all to approach each set with the energy and focus that he shows. Do that, and you're going to have one helluva workout. ••• EMOMx10: - Dual KB Farmers Carry *50' down, 50' back @ HEAVY! - Shuttle Sprint @ AFAP *25' out & back, 50' out & back ••• Questions? Drop them below. Otherwise, enjoy! . . . . . . . #tcs #traviscountystrength #LIFT #LIFT4women #strengthtraining #strengthandconditioning #strongman #gym #squats #austin #atx #simplenoteasy #leadfromthefront #totallysatisfied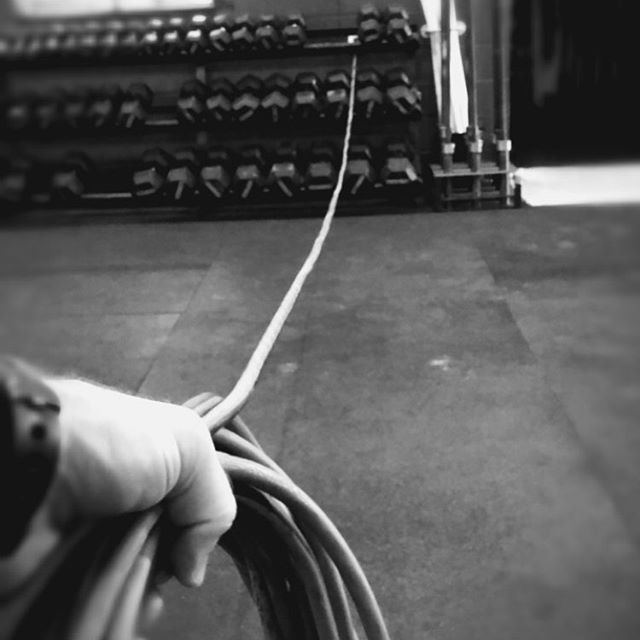 EXTENSION CORDS & LIFE LESSONS ••• The latest blog post is up and ready for you. You'll have to navigate through a lame story about me blowing out the gym and winding up an extension cord, but I think the end result will be valuable. ••• Link in profile. . . . . . . . #tcs #traviscountystrength #LIFT #LIFT4women #strengthtraining #strengthandconditioning #strongman #gym #squats #austin #atx #simplenoteasy #leadfromthefront #totallysatisfied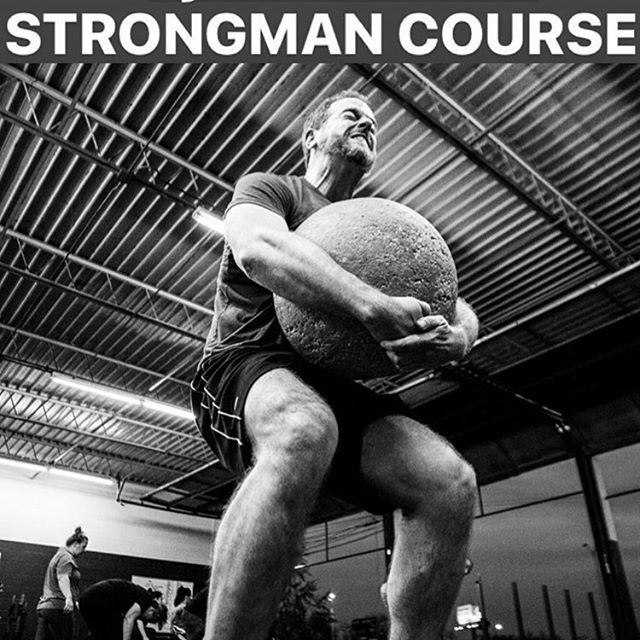 10/19/2019 ••• We will be hosting and leading the @hybridseminars Strongman Course on October 19th. This course is for literally anyone (athletes, coaches, gym owners, garage-gymrats, etc.) that wants to learn about Strongman, the SM movements and how to systematically instruct each, how to appropriately program SM, and more! ••• We really pride ourselves on providing a quality experience that leaves you sweaty, tired, sore and fired up to implement all of the new knowledge you've gained. We love this stuff and want to share it with you! ••• Registration link in our profile. Questions? Drop them in the comments. . . . . . . . #tcs #traviscountystrength #LIFT #LIFT4women #strengthtraining #strengthandconditioning #strongman #gym #squats #austin #atx #simplenoteasy #leadfromthefront #totallysatisfied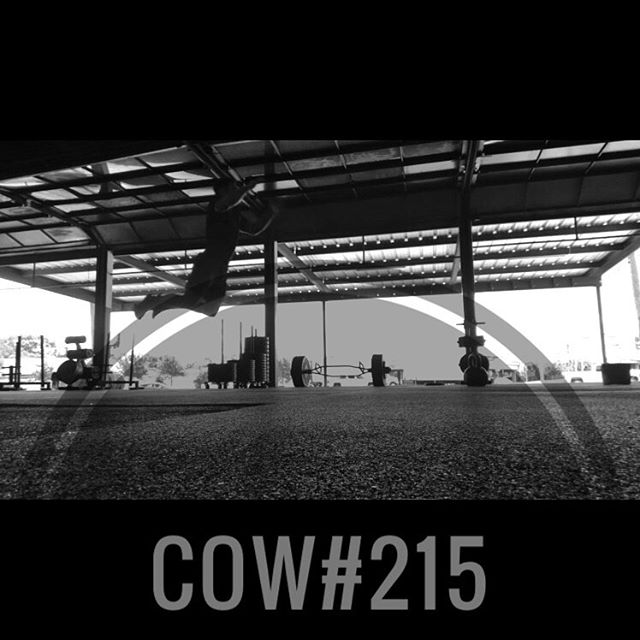 COW#215 ••• This one is about staying quick and explosive even when you're starting to tap out. ••• 6x: -4 Deadlifts -8 ME Weighted Vertical Jumps -2 ME Broad Jumps *2.5min Rest Between Sets ••• Notes: -The deadlift weight should be about 55-60% of 1RM. This weight should be somewhat challenging but you should be able to move quickly. -Max effort vertical jumps while holding a KB with both hands and keeping arms straight. This will force power production from the legs. -Max effort broad jumps will be tough at the end of the set. You're now only moving your own body weight so stay aggressive and explosive - finish each set strong! ••• Questions? Drop them below. Otherwise, enjoy. . . . . . . . #tcs #traviscountystrength #LIFT #LIFT4women #strengthtraining #strengthandconditioning #strongman #gym #squats #austin #atx #simplenoteasy #leadfromthefront #totallysatisfied #cow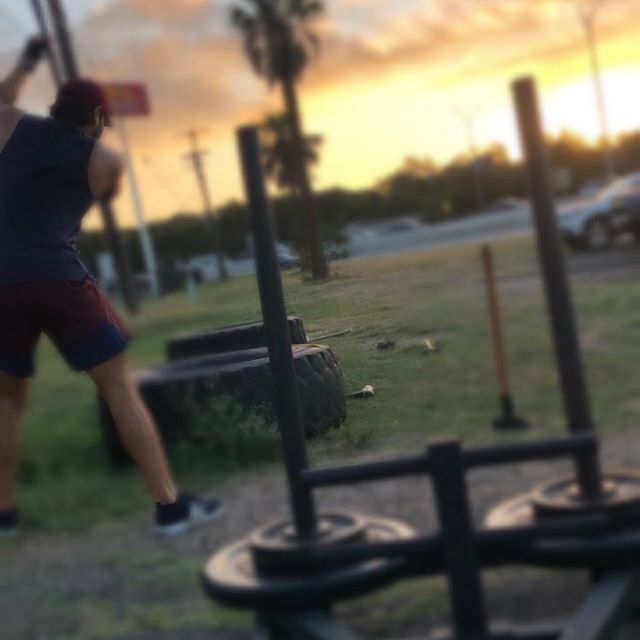 SUNRISE & TIRE STRIKES ••• What a way to start the day! . . . . . . . #tcs #traviscountystrength #LIFT #LIFT4women #strengthtraining #strengthandconditioning #strongman #gym #squats #austin #atx #simplenoteasy #leadfromthefront #totallysatisfied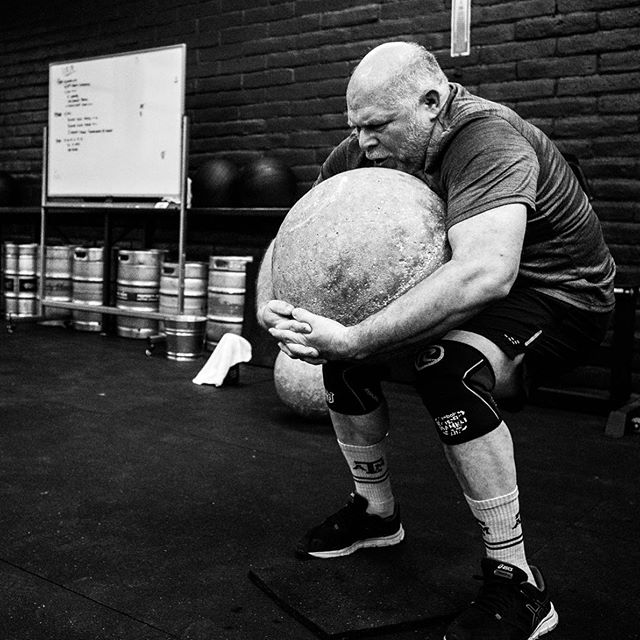 MOVING ROCKS (pt.1) ••• 📷: @davexre . . . . . . . #tcs #traviscountystrength #LIFT #LIFT4women #strengthtraining #strengthandconditioning #strongman #gym #squats #austin #atx #simplenoteasy #leadfromthefront #totallysatisfied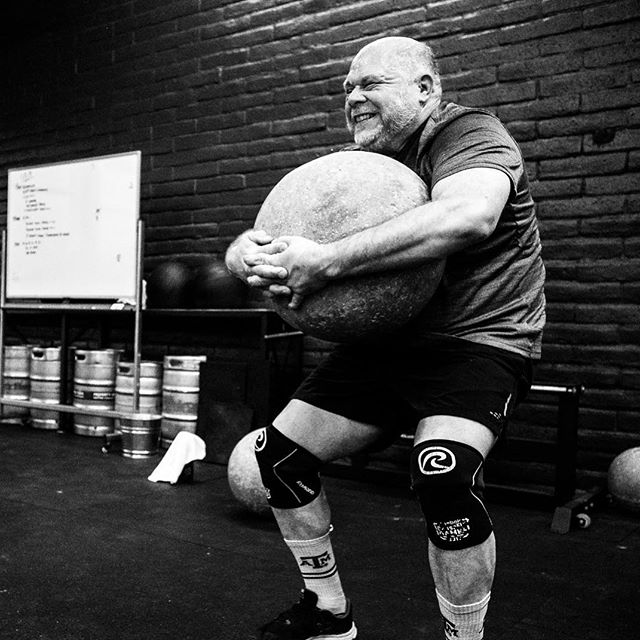 MOVING ROCKS (pt.2) ••• 📷: @davexre . . . . . . . #tcs #traviscountystrength #LIFT #LIFT4women #strengthtraining #strengthandconditioning #strongman #gym #squats #austin #atx #simplenoteasy #leadfromthefront #totallysatisfied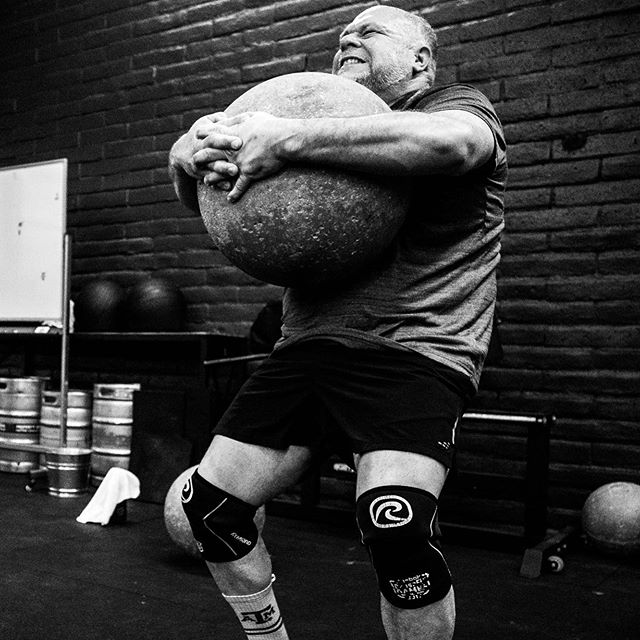 MOVING ROCKS (pt. 3) ••• 📷: @davexre . . . . . . . #tcs #traviscountystrength #LIFT #LIFT4women #strengthtraining #strengthandconditioning #strongman #gym #squats #austin #atx #simplenoteasy #leadfromthefront #totallysatisfied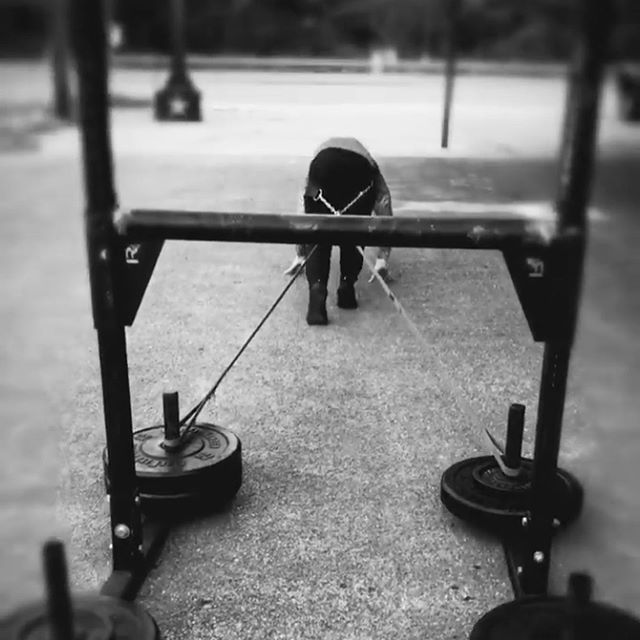 A DIFFERENT BREED. ••• If you're tired of getting the same results, change your stimuli...and work hard...and be consistent. ••• Our STRONGMAN crews had a whole lotta stimulation today. Pick things up and set them down + pull heavy things. #simplenoteasy . . . . . . . #tcs #traviscountystrength #LIFT #LIFT4women #strengthtraining #strengthandconditioning #strongman #gym #squats #austin #atx #simplenoteasy #leadfromthefront #totallysatisfied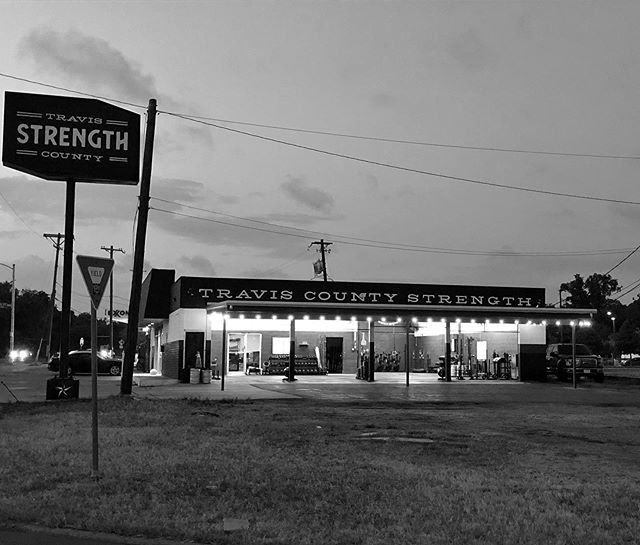 DO YOU BELIEVE IN MAGIC? ••• This place and these people will force consideration. . . . . . . . #tcs #traviscountystrength #LIFT #LIFT4women #strengthtraining #strengthandconditioning #strongman #gym #squats #austin #atx #simplenoteasy #leadfromthefront #totallysatisfied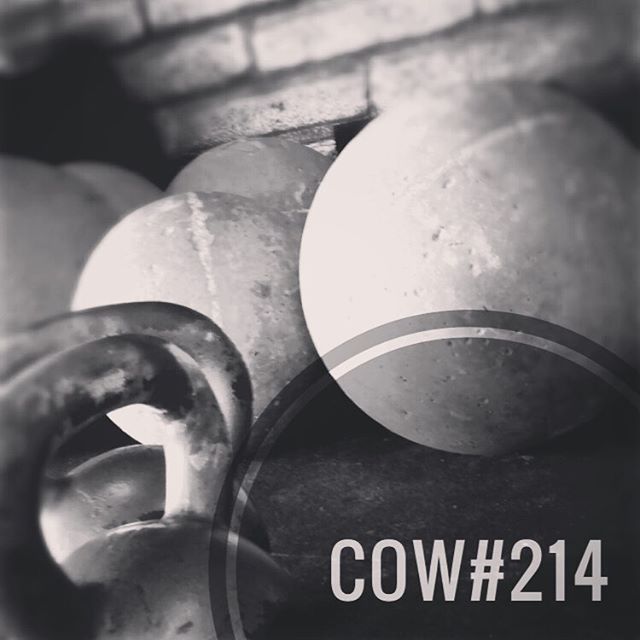 COW#214 ••• This will be a SMOKER. I hope y'all dig it. ••• 18min Work Session: -2 Stone Shoulder (1r/1l) @ Heavy -4 D. KB Cleans -6 D. KB Front Squats -8 D. KB Walking Lunges (Farmers) -100' Sled Push @ AHAP ••• The KB work should be performed as an unbroken complex. Go AHAP as long as you can go from the cleans right to the front squats and farmers hold walking lunges. The sled needs to be a grueling grind. You're not going to worry about speed - just weight. Your goal should be to limit yourself to ONE pit stop during the 100' push each round. ONE! ••• Any questions? Drop them below. Enjoy! . . . . . . . #tcs #traviscountystrength #LIFT #LIFT4women #strengthtraining #strengthandconditioning #strongman #gym #squats #austin #atx #simplenoteasy #leadfromthefront #totallysatisfied #cow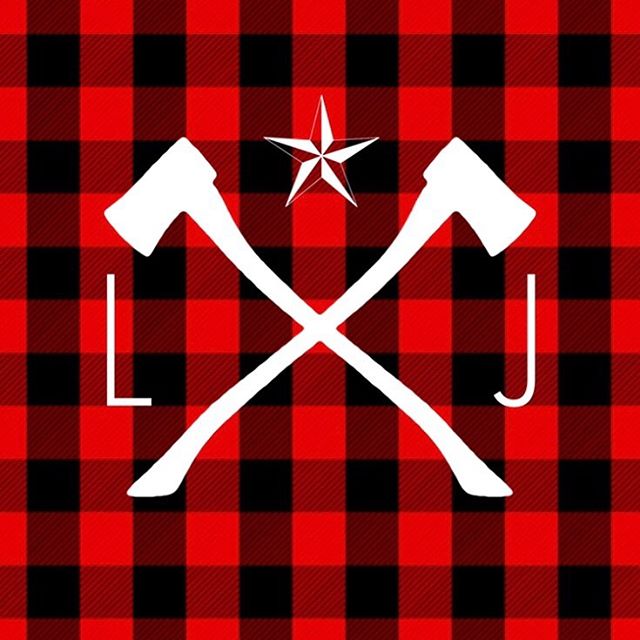 LUMBERJACKED ••• This Friday night at 6pm is when it all goes down. Any dudes in the Austin area are welcome to join us in the lifting of heavy things. Said lifting will be accompanied by loud, aggressive rock. ••• See you there! . . . . . . . #tcs #traviscountystrength #LIFT #LIFT4women #strengthtraining #strengthandconditioning #strongman #gym #squats #austin #atx #simplenoteasy #leadfromthefront #totallysatisfied #lumberjacked